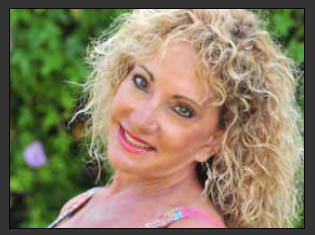 ABOUT THE ARTIST
Beverly Factor has traveled the globe photographing the mysterious world below the ocean's surface. A certified Naui dive master for over 20 years, Beverly gave up the corporate life and took a chance. She followed her heart and made her dream of traveling the world to photograph exotic undersea life come true. Boston born, Beverly Factor now lives in Laguna Beach, California.
Her award winning work has been widely published in magazines, books, television and art exhibits. She has traveled to over 30 countries photographing the world beneath the sea. With her latest fine art work featured in Seaduction, Beverly shows the seductive side of sea through her lens in these abstract works. Beverly is focused on making the oceans healthier for us all, including future generations, through her photography and words. One way she hopes to accomplish this by educating the very people who will make this happen the future generation the children.
Her new book, Angelee Saves the Se,a is her gift to children everywhere in the hopes they will take notice and help protect this world that covers 70% of the earth. Healthy oceans = healthy planet = healthy lives.
PUBLIC SPEAKING AND SLIDE PRESENTATIONS
Spice up your next meeting or class (both elementary and middle level programs available for schools) with an "AROUND THE WORLD--UNDERWATER" or children's "ANGELEE SAVES THE SEA" slide presentation. Public speaking topics include her popular inspirational talk, "DESIRE...THE KEYS TO MAKING YOUR DREAMS COME TRUE". Call for details, pricing, and booking information. 949-673-2555
FUNDRAISING EVENT PRODUCTS
Check out our "Special" products for fundraising events including donations for silent auctions.
Promotional signings by Beverly also available. Call us for details! 949-673-2555
SPECIAL ASSIGNMENTS
We travel worldwide to provide custom photo shoots--above and underwater--including location photographs, product shots, underwater set-up shots, landscape, water and land sports, interiors, hotels, etc. for your brochure, product, or other needs.
GUIDED UNDERWATER SHOOTS
Have Beverly join you, your family and friends on your trip or join in on one of hers! She will assist you in how to use your camera and also take pictures of you while you are diving and/or snorkeling. You will end up with a memorable "photo album" of your trip--above and below the sea! Call us for details!
DIVE TRIPS -- PRIVATE CHARTERS
Join us on our next group diving vacation, personally escorted by Beverly Factor! Let our "charter division" custom design your next diving vacation aboard a private, fully crewed sailing or power vessel. Let us help you plan your next corporate meeting or party aboard one of our many beautiful private yacht charters! Call us for details!
CONTACT US
You can reach us easily by e-mail (bfactor@beverlyfactor.com) or phone ( 949-689-8794) or write us at Envirovision, P.O. Box 4136, Laguna Beach, California 92652.